Are you looking to revamp your ecommerce store? You've most probably come across Shopify and WooCommerce and wondering – "What really is the difference?" Both of these eCommerce platforms have their merits, making the great debate of "Shopify vs WooCommerce" a tough decision to choose between the two.
What is Shopify?
Shopify was launched in 2004 and is an all-in-one e-commerce solution. You don't have to worry about the technical aspects of running an online store such as security, caching, and web hosting.
What are the Pros and Cons of Shopify to Consider?
Shopify Pros
Whether you're a brick-and-mortar going online or you're just a start-up site, Shopify has a wide range of features to suit your ecommerce needs.
It's a hosted platform, you don't need a hosting requirement
Marketing integrations are out of the box
As it's quick to set up for a small store, you can get online and sell fast
You can access thousands of apps to extend your online store
It has a seamless checkout process
Shopify Cons
There are several limitations to Shopify that you should certainly consider.
Shopify themes are difficult to customise and make your own design
Very limited if you are wanting to do significant modifications to the theme
Navigational structures and complex setups require a lot of planning, web development and app's to get right.
According to Peter Macinkovic "It's also not designed for large retailers or complicated product structures partly because it costs more as you scale."
What is WooCommerce?
First developed in 2011, WooCommerce was designed for WordPress themes to combine content management with selling features. Open-source eCommerce plug-in that's perfect option for those who want complete control over their store's appearance, customer experience, and data management.
What are the pros and cons with WooCommerce?
WooCommerce Pros
WooCommerce is fully customisable, making it a great choice for those looking for a custom web design.
It comes with a product-focused backend and offers many plugins that are mostly one-off costs or can even be free.
WooCommerce is an excellent consideration for SEO
The WooCommerce online store plugin is free – Unlike Shopify, there are no monthly costs, you only get charged from third-parties such as PayPal
One of the largest benefits of WooCommerce is you own the site code and data and as it's an open source. Find an experienced web development agency who can help with advanced integrations or updates needed.
WooCommerce Cons
It doesn't come with a base reporting system. You'll have to use Google Analytics and more advanced integrations to get a similar dashboard to Shopify.
The backend isn't as "pretty" as Shopify as it's more product-focused.
Requires you to host the website with a hosting company and purchase a hosting account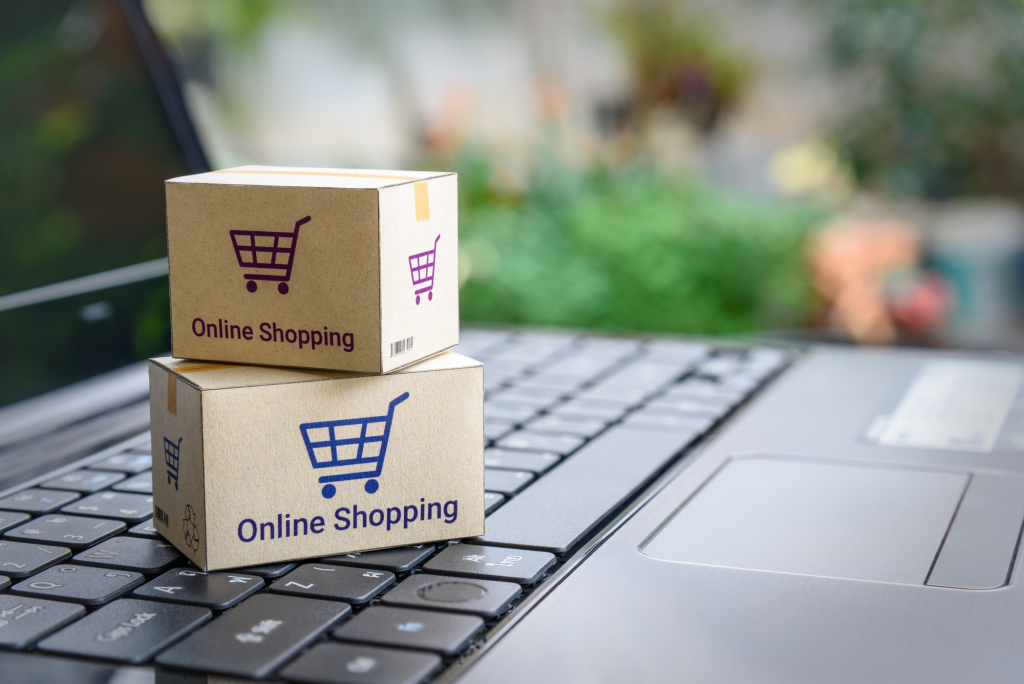 Shopify vs. WooCommerce: FAQs
From our experience as a reputable eCommerce web design agency , there are the questions we commonly get asked:
1. I Have a Custom Design in Mind. Which Platform is Better for Me, Shopify or WooCommerce?
The fundamental aesthetic difference between Shopify and WooCommerce is their design capabilities. Shopify has a set style and very much set by the chosen theme. This has led to many Shopify users having similar looking websites. Therefore, theme customisation is always encouraged with Shopify.
With WooCommerce, you can have a completely bespoke design and still have a checkout that works similar to Shopify (which is what most people love about Shopify). If you have a custom design in mind, professional web developers can create a custom Woo theme or customise an existing theme.
2. Which Platform is Hosted, WooCommerce or Shopify?
Because it's a fully hosted platform, Shopify users don't need to worry about data security, compatibility issues, performance, or backups.
Unlike Shopify, WooCommerce is not hosted. Users need to source a hosting account and pay annually or monthly. We recommend Managed WooCommerce hosting from these hosting partners. You also need to either use a web agency to update and keep the site secure or ensure you are updating the website yourself.
3. Which Platform is More Scalable, WooCommerce or Shopify?
As your ecommerce store grows, you'll need more resources to handle the increased demand and challenges. Both WooCommerce and Shopify allow you to scale accordingly to handle a large number of orders. However, they aren't designed equally.
Being a self-hosted platform, WooCommerce makes you responsible for website maintenance services including maintaining backups, updates, and security of your website. This means your scalability will depend on how powerful your hosting provider is.
Shopify, on the other hand, handles all the technical parts of your online store. You don't have to worry about the security and performance of your store as your business grows. Simply upgrade your Shopify plans and you're good to go. This makes Shopify the best platform for stores that are likely to grow rapidly.
4. Is WooCommerce Cheaper Than Shopify?
While WooCommerce is free, you have to pay for premium plugins and extensions. Users also pay for website hosting and security features. The cost depends on the hosting provider and hosting plan you choose.
Shopify is a paid eCommerce platform. It costs $29-$299 per month, depending on the package you choose. The pricing plans offered by Shopify make it easy to track spending and ROI.
As your store scales in spend, so does the cost for the Shopify service. Shopify also charges for most of the apps, usually monthly. The more apps you integrate the most costly Shopify can become.
5. Is WooCommerce More SEO Friendly Than Shopify?
Yes, WooCommerce is a lot more customizable than Shopify. It allows you to edit the base URL structures, permalinks, and other SEO-related elements such as meta titles, descriptions, headings, image tags, and more. Even better, you can use free SEO plugins like YOAST.
6. I Have A Lot of Functionality Requirements. Is Shopify or WooCommerce Better for Me?
Shopify boasts a powerful API and an App Store where you can purchase add-ons for your store. There are hundreds of add-ons for SEO, sales, inventory, and more.
WooCommerce gives you access to thousands of free plugins for a wide range of functions. The platform provides a variety of extensions for shipping, product type, marketing, and so much more.
Because WooCommerce has the option of custom coding, it offers more functionality than Shopify.
7. Is Shopify a CMS?
Besides being an ecommerce platform, Shopify is also a Content Management System (CMS). The CMS allows you to edit, modify, organize, and publish your content. This allows you to test and iterate quickly for faster upsell of your products.
8. Who is Shopify Best Suited For?
If you don't have experience with web development, want to know how much you're going to spend each month, and don't want to worry about managing different aspects of your store, Shopify is the better option.
It's also a great choice if you need an ecommerce site to live in just a few weeks. Some of the best businesses for this platform include dropshipping stores, freelance work, online courses, building apps and websites, and more.
9. Who is WooCommerce Best Suited For?
WooCommerce is a great investment for those who want complete control over design, security, hosting, customer data, and overall website maintenance. The platform can be more cost-effective if you're creative enough. It works best with larger retailers and B2B sites using WordPress that want a collections or quoting system for example with manufacturers. WooCommerce offers a lot more than a traditional eCommerce solution for product-based stores such as selling such as food and beverages, clothing, and more. If you are looking to upgrade your website to gain control and remove limitations, WooCommerce is an excellent choice.

What's a better platform, Shopify or WooCommerce?
Whatever the ecommerce platform you choose, you can enlist the help of our web development services to customise a unique store that fits your needs.