A PPC Agency that's money well spent
Cost effective advertising campaigns that deliver the right customer right to your door through targeted PPC. Google Ads (Adwords) Management here in Melbourne with PixelStorm as your local partner, you gain the ability to:
Shoot ahead of
the competition
PPC advertising instantly gets you to the first page of Google. Add it on top of SEO and watch as your website dominates search results and the competition.
Control your
ad spend
With laser-like targeting, you control who sees your paid search ads. This allows you to reach not only highly qualified leads, but also motivated buyers.
No wasted
Clicks
Google Adwords accounts are a complicated platform to master, but you'll have a certified expert who knows how to perfectly shape your PPC campaign, from landing page to post-click.
Maximise your
ROI
This isn't a set-it-and-forget-it ad run. You'll set a budget, track your ad spend, and review your investment against the traffic, leads and sales you got in return for it.
"Pixelstorm were able to present me with a variety of media opportunities which contributed to the overall marketing of the business and allowed me to grow my business from 3 to 10 staff in one year. I can not recommend Paula and the team enough."
PPC Management Services
Drive sales and clicks with Google Ads
Have you tried Google Ads and been disappointed with the results? Do you find setting up and maintaining Google Ads confusing? Don't have the time to manage online marketing? Google Ads have the power to deliver amazing returns for your business. But only if you get it right.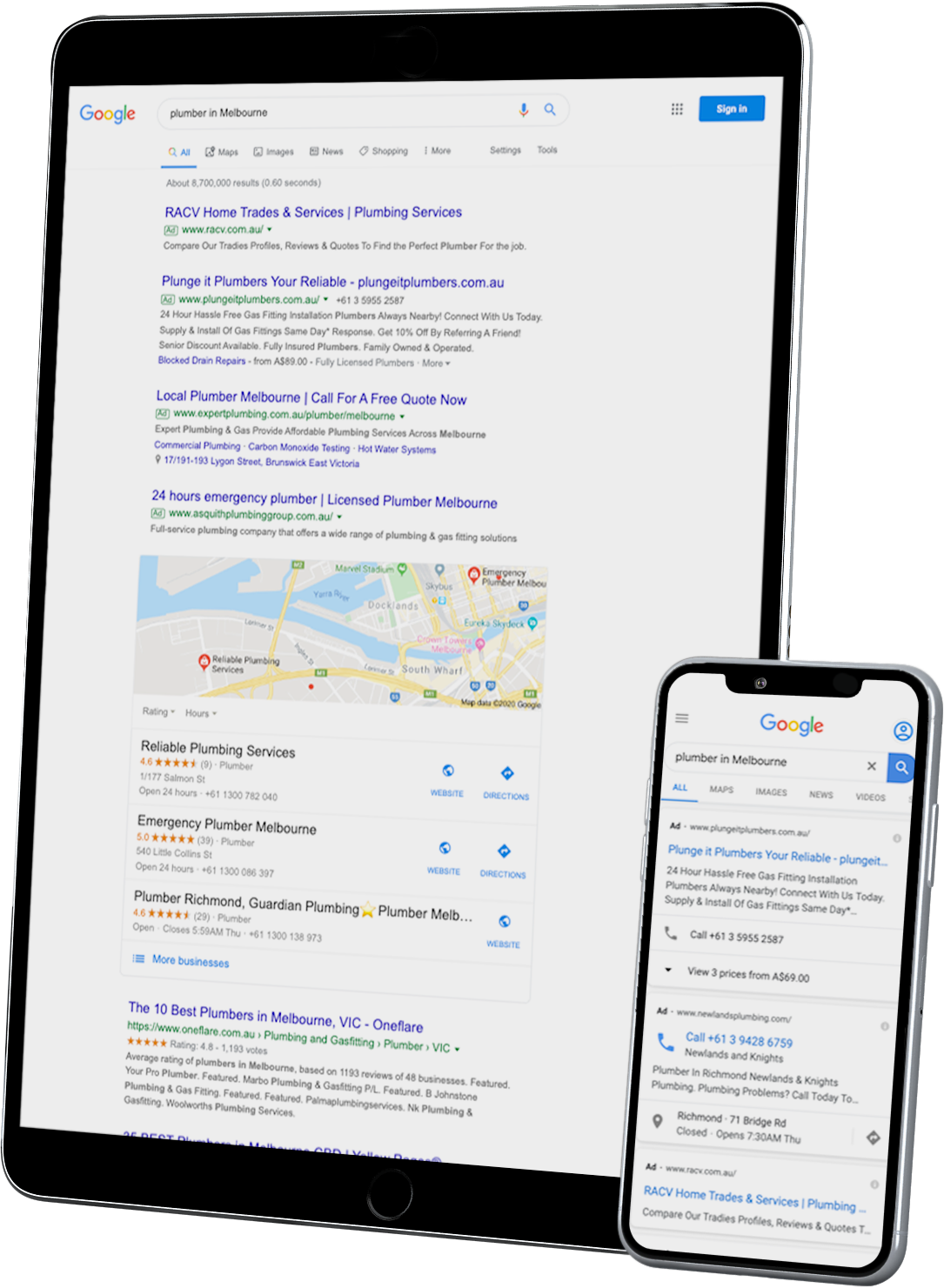 How we do it
There's a lot to get right with Google Ads:
choosing the right search terms using keyword research
targeting high-value customers
creating attractive landing pages
structuring the account properly
measuring conversion rates
setting up Google Analytics goals
reviewing results and tweaking accordingly
planning for key retail or service periods
reducing wastage
harnessing the power of local search advertising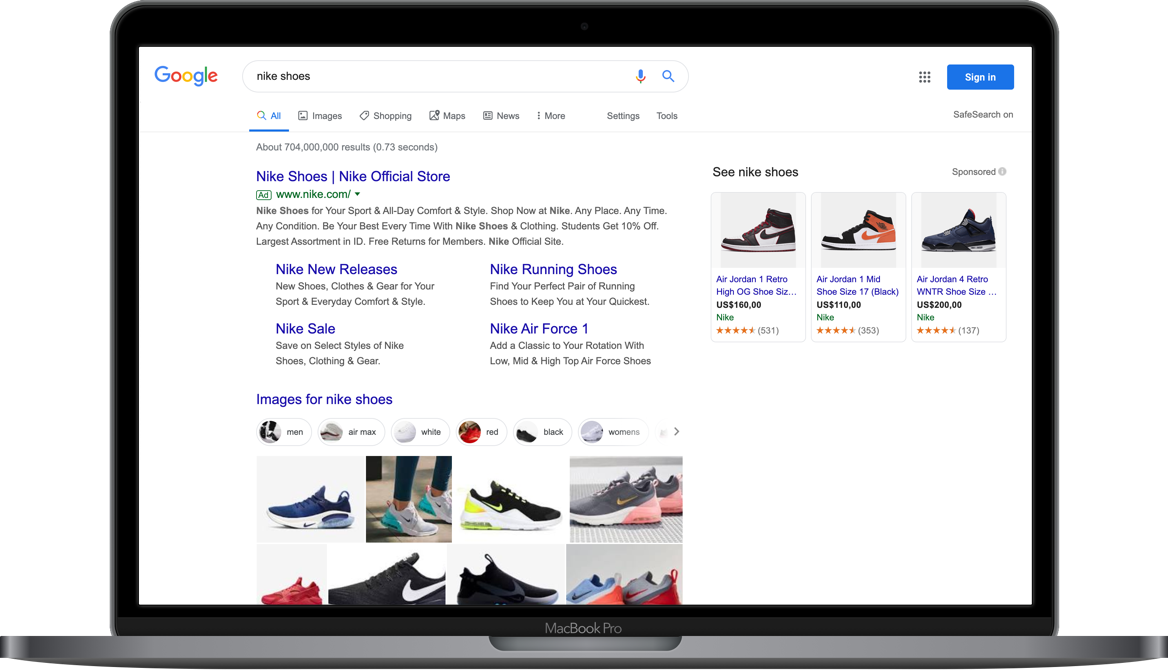 Who we do it for
We love all this stuff. Plus, we're good at it. Our experienced team can deliver you spectacular sales and clicks with Google Ads. We work with:
retail and ecommerce
professional services
government
charity and not for profit
finance
technology
tourism
manufacturing and industry
property, building and construction
"Our campaign site did an outstanding job, which was backed by your brilliance at SEO. When I look back on partner selection process, we had the good fortune to pick winners."
"Pixelstorm were excellent. Really glad to have dealt with them. They helped me turn a Google AdWords campaign into a profitable one! I found that they were really helpful and went above and beyond. Really. Very glad to have met them. 5 STARS."
Thank you again for the time and hard work spent putting together the audit and other reports for us. We appreciated the personal service and the educational approach you took. A few of the simple tweaks that you recommended, appears to be making a difference in traffic and user experience. We are grateful for those improvements made and your knowledge & expertise you shared with us.
"Pixelstorm had a great system to manage all the components, they were very responsive and we always knew where we were in the process. I would recommend Pixelstorm to anyone looking to have a site built from scratch or a web development task"
Premier Service. Superior Results.
As a trusted Google Ads Agency, Our Melbourne based team have completed courses and exams that place them as experts in the PPC field.
ROAS and CPA calculator
Use our free tool to gain better visibility around your Return On Ad Spend (ROAS) and Cost Per Acquisition (CPA). These tools are incredibly helpful when defining what the benchmarks need to be for sustainable advertising.
For every dollar you spend you get back: $
0.00
Average cost to acquire a sale: $
0.00
Get In Touch
Request a free Google Ads Audit
from one of our PPC experts
Ready to get your fast-pass ticket to the top of search? Let's review where you're at and set some goals.
FAQ's
All your Pay Per Click questions answered
While you don't need to be bothered with the step-by-step of building a profitable Google Ads campaign, you should understand more about what you get, what your options are and what to expect from the process.
PPC stands for "pay-per-click". Unlike organic SEO where your website can appear in any position on any page of search results, pay-per-click advertising puts your website front-and-center, right at the very top of the page.
Whenever someone clicks on one of your paid Google placements, you pay for it. The more popular a search term, the higher the cost or "bid" for it, which is why it takes a good deal of strategy and planning to maximise your spend vs. the return you get on your paid ads.
There is a wide variety of ad monetisation strategies you can use, too. Ads come in the form of traditional search listings, display, video, shopping as well as retargeting.
Do I need to bother with SEO then?
Yes! PPC advertising may put your website at the top of search results overnight, but that doesn't mean it should be used as a long-term marketing strategy. SEO services are the best way to reach a broader audience in search and has a much longer shelf-life than PPC ads which tend to be highly targeted.
How much should I spend on PPC advertising?
There is no specific ad spend amount that will ensure you get the greatest ROI. What you spend on pay-per-click marketing depends on a number of factors. If you're considering hiring us to be your PPC partner, contact us so we can review what you're working with and then talk next steps.
How much do your PPC services cost?
Well, we design custom PPC solutions for our clients, just as we do all of our services. If you're interested in learning morning, let's get on a call, make sure this is a good fit and then discuss your custom pricing plan.
How long does it take for PPC to work?
You choose when you want your pay-per-click campaign to run. Other than that, there's no waiting involved. The second you hit the "Start" button is when your ads will begin to run.
Which platforms can we run ads on?
We are a certified Google Partner because Google has the greatest market share of all the search engines. If you want to maximise your profit, you need to go where the consumers are.
What is Google Shopping? Is that included?
E-Commerce websites are in the business of selling products, but traditional PPC advertising isn't really conducive to promoting each of your products at the top of search. That's where Google's rich shopping ads come into play.
To answer your question, yes, we do indeed help our clients create, optimise and manage their Google Shopping Ads.
The same is true for retargeting. This is a type of tracking that follows visitors once they've left your site, serving them ads that remind them to return to your site and pick up where they left off.
Resources
News & Insights.
Web development and digital marketing can be overwhelming, which is why we stay up-to-date.
Certified