A guide to digital marketing for Australian financial planners
A busy schedule one month. A week of open appointments the next. Sound familiar? If you're a financial planner, you may be looking at digital marketing to fill the gaps in your schedule and boost your own bottom line.

And while you might know the world of SMSFs and ETFs, the world of SEO and PPC can feel like complicated, unfamiliar territory.

Let's simplify the world of digital marketing. Here, we'll share a framework for building a financial planner's strategy. Then we'll look at example marketing problems for financial planners, and suggest how a digital marketing approach could solve them.

What is a digital marketing strategy?
Let's keep it simple. Your digital marketing strategy will be a selection of promotion tactics applied across digital channels. This collection of promotion tactics is the 'promotion mix'. It looks like this:
Direct marketing
Advertising
Sales promotion
Publicity
Personal selling
These tactics are applied to a medium where a target audience can be reached – or in marketing speak, a 'channel'.

A digital marketer will create media or content to match the promotion mix and online channels. These can include:
Search engines
Email databases
Social media
Apps and aggregators
News websites
Digital marketing – content marketing, social media marketing, SEO, search PPC – is a usually a form of direct marketing or advertising over an online channel. But there are also publicity and sales promotion tactics to consider, too.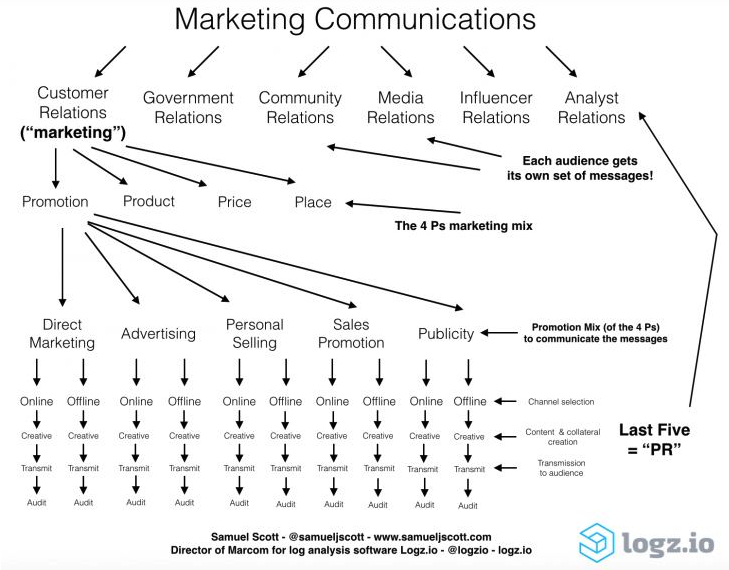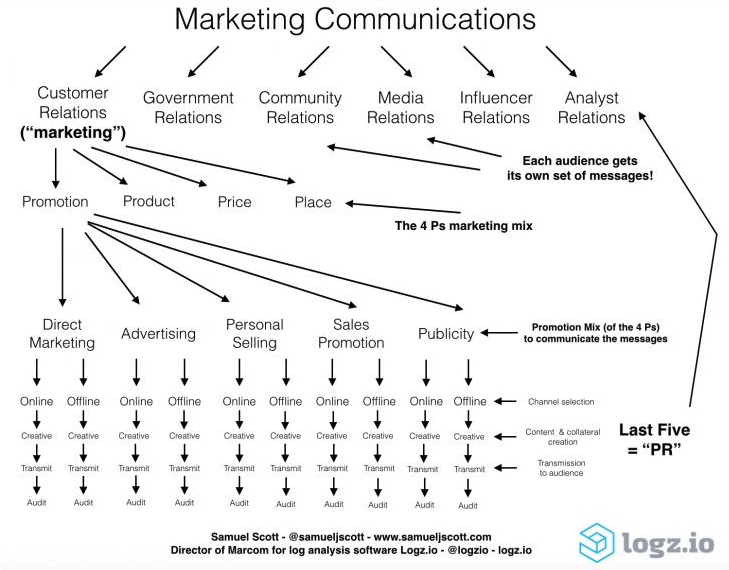 With the basics of marketing covered, we can look at some example digital marketing activities for your financial planning business.
Digital marketing strategy examples for financial planners

Your overall digital marketing strategy will contain your online marketing activities, chosen based on your marketing goals, target customers, competitors and digital marketing budget.
But like all good strategies, we start with the problem at hand. Here are some common marketing problems faced by financial planners, and some possible digital marketing activities that could work as a solution.
Challenge 1: "The end of the financial year is coming up. I need leads!"
Create a PPC AdWords search campaign
Direct response over search

A fast, quick way to get leads is to set up a PPC search marketing campaign. A campaign like this will target a set of financial planning keywords, such as 'financial planner' as well as local keywords, such as 'Melbourne' or 'Richmond'.

Send an email newsletter to last years clients
Direct response over email

Put your customer database to good use. Your past clients – who you have a history and rapport with – will be likely to come back to you for their financial planning needs. A timely, well design email could bring in those financial planning leads.
Challenge 2: "I want to increase revenue by X% in a year's time"
Publish helpful content on a company blog
Direct response over organic search (SEO)

Publishing expert content to a company blog will be helpful to an online audience searching for answers to their financial planning questions. Not everyone will be ready to call your business, but there will be those who reach out to you, the financial planning expert.

Build an authoritative brand on LinkedIn
Personal selling over social media
Building your brand as a financial planning authority could be a pathway to establishing a unique and differentiated brand. Financial service experts and financial planners can look to building this authority on the professional social network, LinkedIn.
Challenge 3: "I need to raise awareness of my new services."

Advertise on Facebook
Direct response over social media
Facebook is the most advanced advertising platform for social media. This can allow a financial planner to segment their target audience by interest, behaviour, and much more. This is a fast way to start getting the word out about your new service.
Gain publicity on an online financial news website
Publicity on financial news media

Being seen on Australian financial news websites can boost your profile as a financial planner – and raise awareness about your services. There are ways to reach journalists by being available as an expert in your financial field.
Challenge 4: "I've specialised. How can I use this to generate leads?"
Optimise web content for keywords
Direct response over organic search
Once again, SEO or PPC could be the way to go. Specialising in a certain niche puts your financial planning business at an advantage. Search terms may be less competitive, giving you greater chance to cut through in organic or paid search, at less expense.
List services on aggregator sites
Direct response/sales promotion over a website
Aggregator websites, such as Finder's tax services section, command large audiences who are actively seeking services. These sites have done the hard work getting to the top of search results, and listing on these sites may pay off.
A final note: What about a website?
Isn't a website part of the digital marketing strategy for financial planners? Absolutely. Your digital marketing efforts, after all, will be directing traffic to your website. So your website is like a digital shopfront – or office reception.
Like an office, your website needs to be clean, smart and professional. And it needs to have a helpful, welcoming reception too. You don't want potential customers to walk in, then walk right out. However you plan your digital marketing strategy, your website will form a core part of it.

For more digital marketing tips and advice, speak to a digital marketing expert.